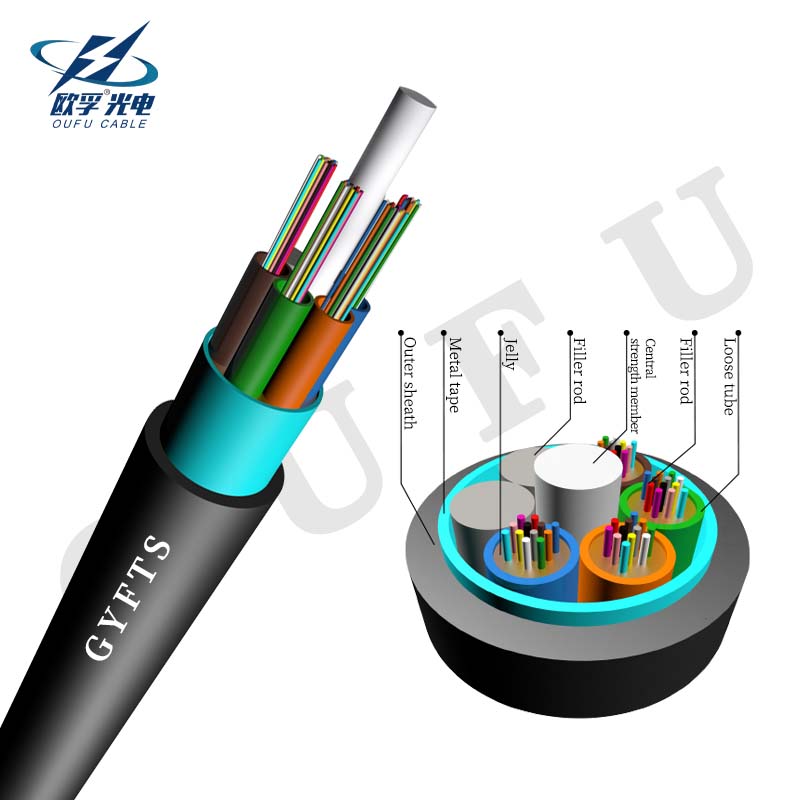 ${data.index + 1}/3
Loose tube stranding, Non-metal strength member, Flooding jelly compound, Steel-polyethylene adhesive sheath
Q1:Are you a manufacturer?
A1:Yes. We are a manufacturer with 15+ years of history. We offer the best price direct from the factory.
Q2:Can you put my brand name (logo) on these products?
A2:Yes! We offer professional OEM services. Our factory can make the logo fee free for bulk orders.
Q3:Do you accept small orders?
A3:Yes, small orders are always available. We support new projects of our customers as we know even great business origins from small orders.
Q4:Can you provide us with more products to help us to save more shipping costs?
A4: Of course. OPGW cable, ADSS cable, ACSR Cable, FTTH Drop cable, outdoor fiber cable, indoor fiber cable, fiber cable Accessories, patch cord, pigtail, and air blow fiber cable are our main products.
Q5:What is your delivery time?
A5:Usually within 10 working days.
If you have any questions, don't hesitate to get in touch with us by email, and we will contact you as soon as possible. We look forward to your inquiry.
Email:amy@oufucable.com
WhatsApp: +86-13840358291
Wechat: 13840358291